Beauty, Energy Efficiency, and Durability
Exterior doors play a critical role in the aesthetic appeal and functionality of a home. Custom exterior doors, in particular, allow homeowners to create an entryway that reflects their personal style and preferences while ensuring durability and energy efficiency. Anasazi Doors, a company specializing in custom exterior doors, combines traditional woodworking techniques with modern technology to craft one-of-a-kind pieces tailored to each customer's specifications.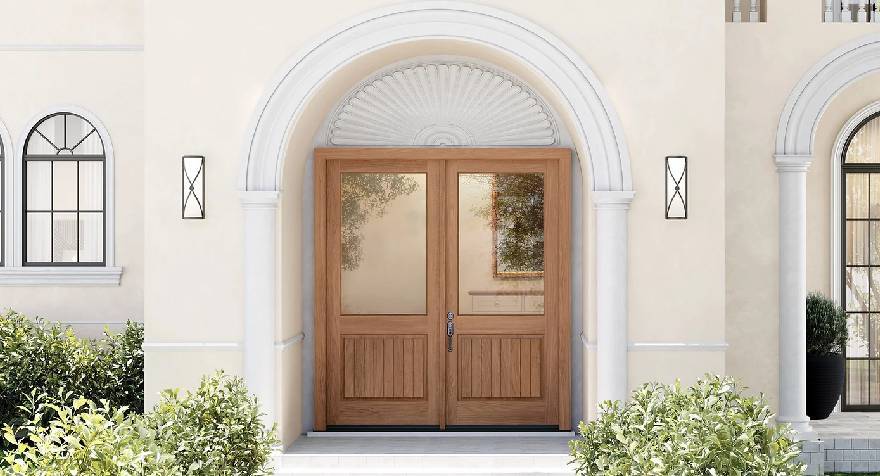 Slide 1
Beauty Tailored to Your Style
Anasazi Doors offers a wide range of styles for custom exterior doors, from traditional to modern designs. What sets these doors apart is the ability to customize them to match the architectural style of your home. You can choose from various wood species, finishes, sizes, thicknesses, and hardware options to create a truly unique and beautiful entryway. The craftsmanship and attention to detail ensure that the doors not only look stunning but also enhance the overall appeal of your home.
Slide 1
One of the significant benefits of choosing custom exterior doors from Anasazi Doors is their superior insulation and energy efficiency. The doors are constructed using proprietary joinery that ensures the door's structural integrity for decades. Additionally, the doors are pre-fit with precision in frames built to rigorous standards and come complete with top-of-the-line integrated weather stripping. This combination of features leads to lower energy bills and a more comfortable living environment.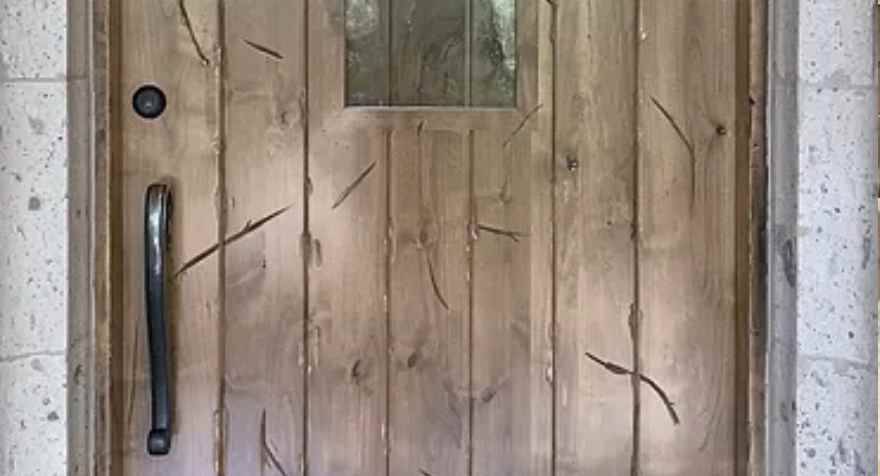 Slide 1
Durability to Withstand the Elements
Anasazi Doors crafts its custom exterior doors using time-tested techniques and high-quality materials, making them resistant to warping, cracking, and other forms of damage. The doors are designed to withstand harsh weather conditions, including wind, rain, and snow. This makes them a practical and durable choice for homes located in areas with challenging weather conditions. Choosing a custom exterior door from Anasazi Doors is an investment in a product that will enhance the look and function of your home for years to come.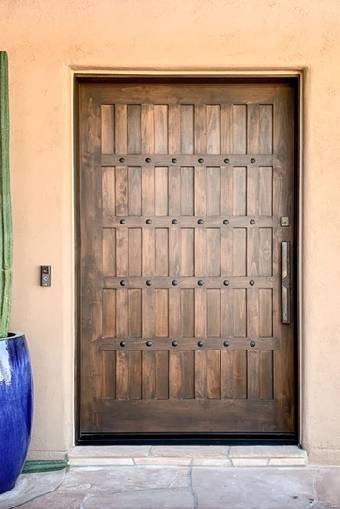 Custom exterior doors by Anasazi Doors are the perfect blend of beauty, energy efficiency, and durability. With a wide range of customization options, you can create an entryway that reflects your style while ensuring that it is built to last and protect your home from the elements. Whether you prefer a traditional or modern design, Anasazi Doors has the expertise and craftsmanship to deliver a door that not only meets but exceeds your expectations. Enhance the look and function of your home's entryway with custom exterior doors from Anasazi Doors.
Browse through our vast selection of stock doors & door
hardware from popular brands.