Custom Exterior Doors in Scottsdale AZ
Anasazi Doors is a company that specializes in crafting custom exterior doors that are beautiful and functional. Our doors are handcrafted using traditional woodworking techniques and modern technology to create one-of-a-kind pieces that are unique to each customer's specifications. Anasazi Doors' doors are made from high-quality materials designed to withstand the harshest weather conditions.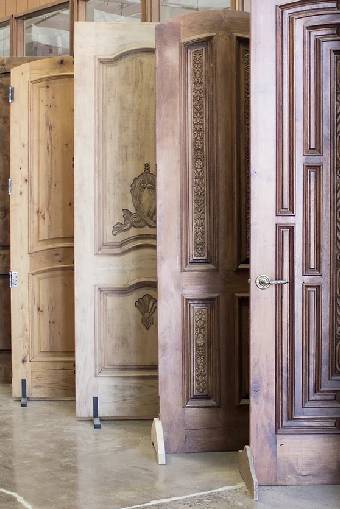 One of the main benefits of Anasazi Doors' custom exterior doors is their ability to provide superior insulation and energy efficiency. The doors are constructed using a proprietary joinery that ensures the door's structural integrity for decades of use. Our doors are pre-fit with craftsman precision in frames built to the same rigorous standards, complete with top-of-the-line integrated weather stripping. This will lead to lower energy bills and a more comfortable living environment.
Anasazi Doors' custom exterior doors are also designed to enhance the aesthetic appeal of a home. Their doors are available in a wide range of styles, from traditional to modern, and can be customized to match the home's architectural style. Customers can choose from various wood species, finishes, endless sizes and thicknesses, and hardware options to create a truly unique and beautiful entryway.
​Another benefit of Anasazi Doors' custom exterior doors is their durability. The doors are crafted using time-tested techniques and high-quality materials, which makes them resistant to warping, cracking, and other damage. They are also designed to withstand the elements, including wind, rain, and snow, making them a practical choice for homes in harsh weather conditions. Overall, Anasazi Doors' custom exterior doors are a beautiful, practical, and durable solution for enhancing the look and function of a home's entryway.
Visit our showroom at 115 E Pioneer St, Phoenix, AZ, to see our selection of interior doors in person. Our team of experts will be happy to answer any questions you may have and offer their professional expertise to help you find the perfect door for your home.
Ready to find the perfect interior door for your home? Contact us today at 602.237.2240 or fill out our online contact form. We look forward to helping you enhance the beauty and functionality of your home with our custom interior doors.