Quality Options Available from Your Custom Door Manufacturer in Phoenix & Scottsdale, AZ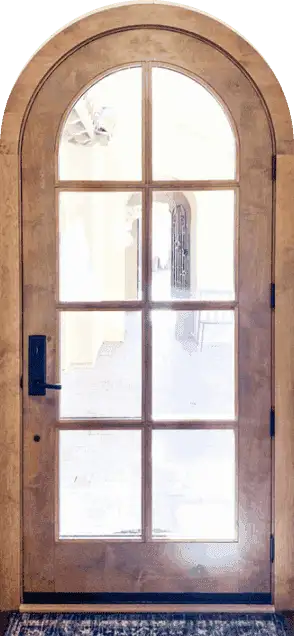 When it comes to making your home stand out, nothing looks better than a custom front door. Anasazi Architectural Door is your custom-made wooden door supplier in Phoenix, AZ, offering a wide range of beautiful options to cater to any style of home. Our experienced team of designers & craftsmen can help you create a door that reflects your style & personality.
HELP ME FIND THE PERFECT DOOR FOR MY HOME!
We provide beautiful custom front doors in Phoenix, AZ. Let us create a unique front door that boosts the aesthetic of your home. You can count on the team at Anasazi Architectural Door
Anasazi Architectural Door
Custom Door Companies Near Me
At Anasazi Architectural Door, we understand your front door is a reflection of you & your home. We strive to create something that is both breathtaking & functional. Our services in Phoenix, AZ are designed to offer beauty, function, & security. Our attention to detail offers results that will stand the test of time. Be the envy of your neighborhood with a custom door built to your specifications. Enjoy a unique & attractive finish to your home that will increase its value.
​
For those looking for custom wood door companies near Scottsdale, AZ, Anasazi Architectural Door offers the perfect solution for creating a unique custom front door that will make your home stand out. We create beautiful unique doors that add curb appeal to your home.
Whether you're looking for a custom wood door or a stock door, we have all your
door needs. We offer Critical Measure, Delivery & In-House Installation by our
expert door technicians.
Let Us Show You What We Have To Offer…